Team Approach
As innovative, forward-thinking professionals, we push ourselves to think smarter and faster. We hire extraordinary talent and encourage independent thinking. To anticipate our clients' needs and deliver the best solutions for them, we bring together the right teams for each unique challenge. Along the way, we remember to have fun and celebrate life with our staff and clients.
Brian

Miller

Partner

Brian keeps us young, keeps us thinking outside of the box. Committed to his clients, committed to the local live music scene.

Paul

Grossbard

Partner

Targeting your goals, when he's not targeting on the sporting clays range. Food aficionado and local arts. Paul is a devoted leader to our firm, clients, and community.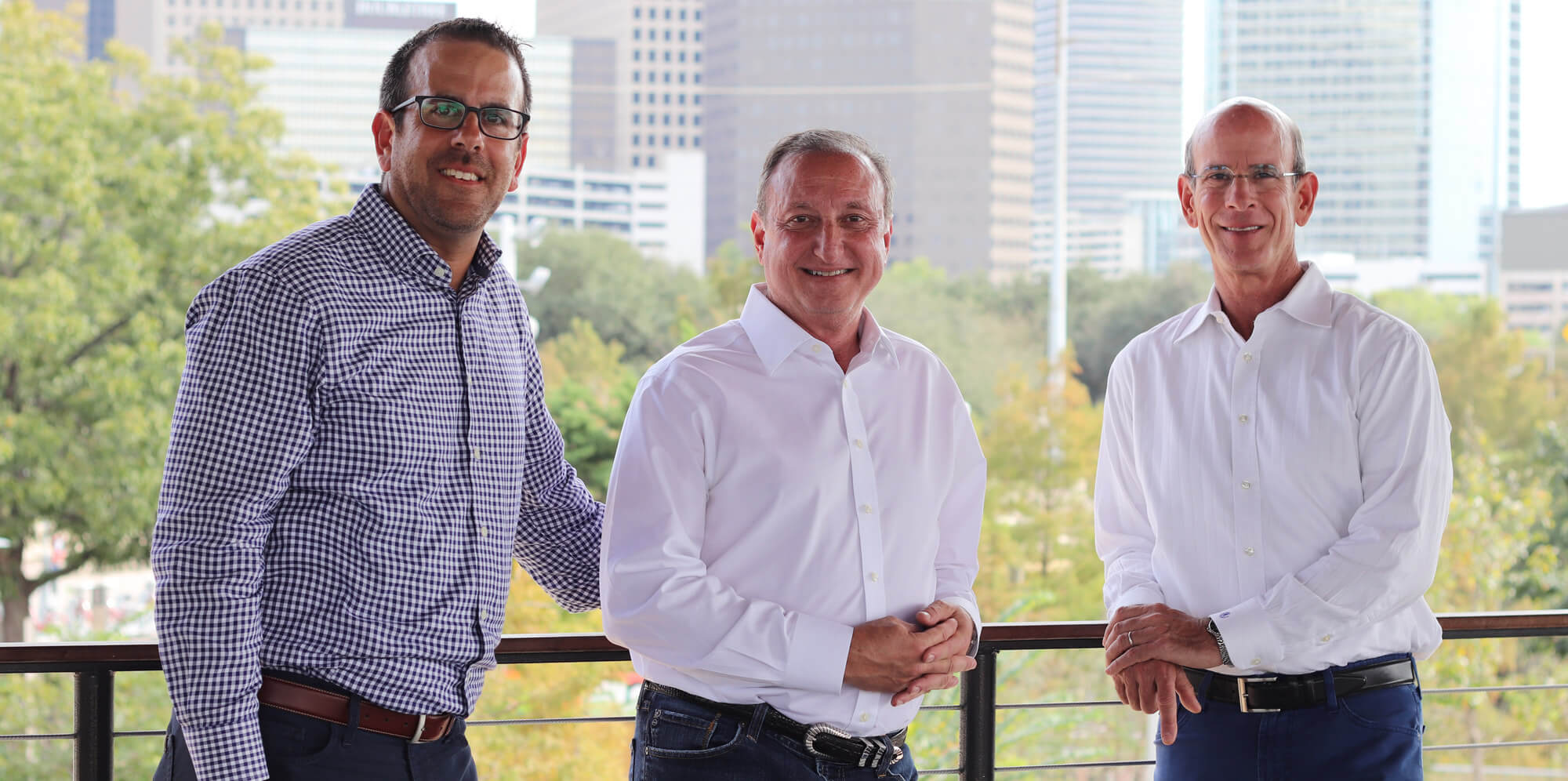 We're not your typical accounting firm…
Sarah

Amyx

Tax Department Coordinator

Sarah is either keeping things at MGA flowing smoothly or daydreaming about rescuing all the Dachshund puppies around the world.

Jasmine

Anderson

Operations Strategist

When Jasmine isn't keeping the tax department under control, you will likely find her feeding her sweet tooth.

Adam

Barr

Tax Manager

Adam can be found cutting your tax liability by day and cutting a rug by night.

Cindy

Boddie

Tax Supervisor

When she's not a die-hard accountant, you can find Cindy enjoying all aspects of country living.

Michael

Camp

Tax Senior II

Michael is a dedicated accountant who is energized by entrepreneurs… and a good latte.

Jennifer

Carroll

Marketing / Social Guru

All things marketing for MGA and a full-time explorer. We've stopped trying to keep up with what time zone she is in.

Eva

Chu

Tax Senior II

Eva is the master of all things Excel. When she's not behind the desk, she enjoys being active and outdoors.

Amy

Dang

Tax Senior II

When Amy is not working hard at MGA, you can find her spending time with her family on the beautiful islands of Hawaii.

Renee

Enriquez

Billing Coordinator

When Renee's not cranking out reports for her MGA teammates, you can likely find her cleaning and organizing. Can you tell why we like her?

Sandra

Galvan

Tax Manager

As a tax manager here at MGA, Sandra loves being able to mentor and teach. At home, she is fully committed to being the world's best grandmother.
…but we are a great team…
Lindsey

Gappa

Assurance Manager

Meeting all your deadlines while simultaneously never missing a happy hour. A true art.

Clarisa

Garza

Tax Department Support

Clarisa is a dedicated member of our support team and likes to mix things up when she's away from the office by traveling or painting pottery.

Samantha

Gonzalez

Tax Department Support

Whether it's her MGA family, her real family, or her friends, you can usually find Samantha enjoying time with her favorite people.

Megan

Guidry

Financial Analyst

Megan is as committed to perfecting your financials as she is to the Houston Rockets and her two kiddos.

Sharon

Hayes

Quickbooks Certified ProAdvisor

Queen of QuickBooks, loves organizing data. Translates from tax speak to business. Curls up with her cat, a strong brew, and a good book at night.

Barry

Hollingshead

Tax Manager

Outside of the office, you can find Barry spending time with his family and sharing his baking skills with our MGA family.

Phuong

Huynh

Tax Supervisor

Meet Phuong. An excel/word aficionado, an avid baker, will beat anyone in a round of Friends trivia.

Gabriela

Jimenez

Assurance Associate

Gabby is always happy to lend a helping hand around MGA. She is also a proud dog mom who loves dipping her toes in the sand.

Shirin

Jones

Tax Senior II

Shirin works hard at work so that she can play hard at home – with her two kids and family.

Tyler

Kidd

Assurance Senior

Tyler enjoys the variety of assurance projects that he gets to tackle. At home, he happily spends all of his time with his newborn baby boy.
…and boy, we sure have fun!
Kimberly

Kincy

Senior Financial Analyst

Kim gives her work her full attention, and once it's all knocked out, she loves a great meal. Let's not forget about her Yorkie either — we love our MGA furry friends.

Isabel

Lira

Tax Department Administrator

When she isn't keeping the tax department under control, you will likely find Isabel road-tripping the great state of Texas with her family.

David

Long

Director of Assurance Services

David has a storied career in assurance and is passionate about supporting JDRF to find a cure for type 1 diabetes for his son.

Helen

Martell

Principal

Helen is either running our tax department or running around with her kiddos, her top two priorities.

Shane

Martin

Director of F.A.S.T.

At MGA, Shane is in control at the Controller of FAST position. At home, he is a devoted husband, the dad to three, and a hardcore Aggie.

Shaughnessy

McCaleb

Senior Financial Analyst

Shaughnessy is a dedicated member of the FAST team. A southern girl who loves trucks, country music, and her dog.

Michael

Miller

Chief Operating Officer

When Michael isn't being bossed around the office, he's usually being bossed around at home by his two little girls.

Beatriz

Munoz

Controller of F.A.S.T.

Bea can close more books than anyone. She also enjoys working out and being Aunt Bea to her many nieces and nephews.

Mary

Nelson

Tax Supervisor

Mary does it all. For MGA, she works as a tax supervisor. At home, she is the full-time chauffeur and fan club president for her two kids.

Tam

Nguyen

Tax Supervisor

Outside of MGA, you can find Tam enjoying art in many forms, including his own which is regularly displayed in local galleries.
Kenzie

Owen

Tax Associate

Kenzie is into numbers and the Peloton craze. When she's not sitting at her MGA desk, she's out being active.

Nataly

Perez

Tax Senior II

Outside of tax season, Nataly can be found trying the newest restaurants or volunteering at the local animal shelter.

Kellen

Prince

Tax Manager

Between shredding waves, Kellen shreds the TCJA and the CARES Act to ensure his clients have the knowledge and confidence to reach the next level.

Samantha

Rodriguez

Bookkeeping Support

MSU Bulldog, MGA Bookkeping Support, and New Mom. Samantha's favorite three titles.

Gladys

Salazar

Firm Management Support

Always helping our clients, always helping our team. And at home, she's always helping her family. #MomOfTheYear

Kathryn

Sanders

Principal

When she isn't putting in long hours for her clients, she's playing with her 707 horsepower Dodge Challenger Hellcat or cruising in her jeep.

Rebecca

Schrof

Tax Senior II

When Becca isn't busy preparing your tax return, she will likely be traveling or brunching or loving on her pets.

Julee

Singh

Tax Manager

Julee is all about her work and her family time, her top two priorities. And even if she didn't have a three-year-old, she'd still know every word to every Disney song.

Jason

Smith

Tax Supervisor

Jason is an accountant by day and a beer snob by night. He also enjoys traveling to different baseball stadiums and knows The Office by heart.

Lindy

Smith

Tax Supervisor

Lindy is an accountant by trade and an explorer at heart. When she isn't in the office, you can usually find her enjoying the great outdoors.
Write your own next chapter...
Pauline

Sullinger

Director Of T.A.S.C.

There is no client or company that is too complicated for Pauline. She is also an avid "glamper"… need we say more?

Tracee

Tallas

T.A.S.C. Manager

As the manager of the T.A.S.C. group or as mom extraordinaire, Tracee truly believes in making the complicated simple.

Jordan

Trousdale

Tax Senior II

In addition to being an avid sports fan, Jordan is a real team player here at MGA.

Angelique

Trujillo

Financial Analyst

Angelique is either full speed ahead in our F.A.S.T. department or full speed ahead at home with her kiddos and their sports.

Laura

Watral

Tax Manager

Tax Manager. Mom. Avid Peloton Rider. Margarita Enthusiast. Laura has the balance of life figured out.

Kristy

Wilson

AR Coordinator

Accounts receivable by day, movie aficionado by night.

Maria

Zeevaert

Tax Senior

When Maria isn't busy preparing your tax return, you will likely find her traveling around via cruise ships - one of her favorite things to do.

Jessica

Zhang

Tax Senior

Jessica is a Baylor Bear who loves escaping to California when she's not busy preparing your tax returns.